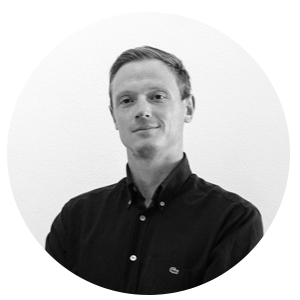 Underwoodner
design / concept / artdirection
inspired by nature
driven by passion
My name is florian unterholzner aka
the underwoodner
,
I am an italian native, german speaking, freelance art director and graphic designer for classic & digital media. I have successfully builded brands across italy, austria & germany. My aim is to create compelling and effective design solutions: from conception to production, across all media and all borders.
Munich is my new homebase and I appreciate the excellent balance
between business, natural surroundings, friendly people and of course good beer. I love to explore new design possibilities and I am always open for some fresh thoughts and criss/cross collaborations.
If you don´t find me in the office, I am probably out playing in the woods.
A fluid approach
The design process needs to be seen as something fluid & non static.
It is constantly evolving and finds its path to the target in many different sensorial ways.

User experience design gets more and more important in terms of happy returning customer. The design processes is an ongoing
"question-analysis-answer-solution-question" task, involving equally the client, designer, developer and the audience.

With my strong background in visual communication, multimedia and design I try to elaborate the best experience for the user and client.
The professional and friendly partnership between my client & myself is fundamental for a successful achievement of this goal.
Menue a la carte
BRANDING
corporate design, logotype, claim & keywording, corporate identity, corporate typography, product design, magazine design, signage. packaging
MOBILE & WEB
user experience design, webdesign, prototyping, responive webdesign, wireframing, lean ux, user interface design, interaction design
ART DIRECTION
Campaign direction, guidelines, conceptual ideas, storyboards, design solutions for btb and btc clients, graphic design, visual comunication, ideation