Service
Building lasting relationships
I can help you generate added value for your company and your target audience by merging
their respective needs in one seamless experience.
#digitaldrivenuserexperience
CAPABILITIES
UX-Design
User Interface Design
Prototyping
UX Research
Design Lead
Digital Concepts
Design Thinking Workshops
Design Sprint Workshops
VALIDATE IDEAS AND SOLVE BIG CHALLENGES
THROUGH PROTOTYPING AND TESTING
WITH THE GOOGLE DESIGN SPRINT
My Design Sprint workshops can help you and your team
to solve design problems.
Fast, reliable and solution-based.

A 4-day Design Sprint will help you to …
DAY 1: Understand & Ideate:

Map out the problem and sketch out competing solutions on paper.

DAY 2: Decide:

Make decisions and turn your ideas into a testable hypothesis.

DAY 3: Prototype:

Hack together a realistic prototype.

DAY 4: Test:

Get feedback from real live users.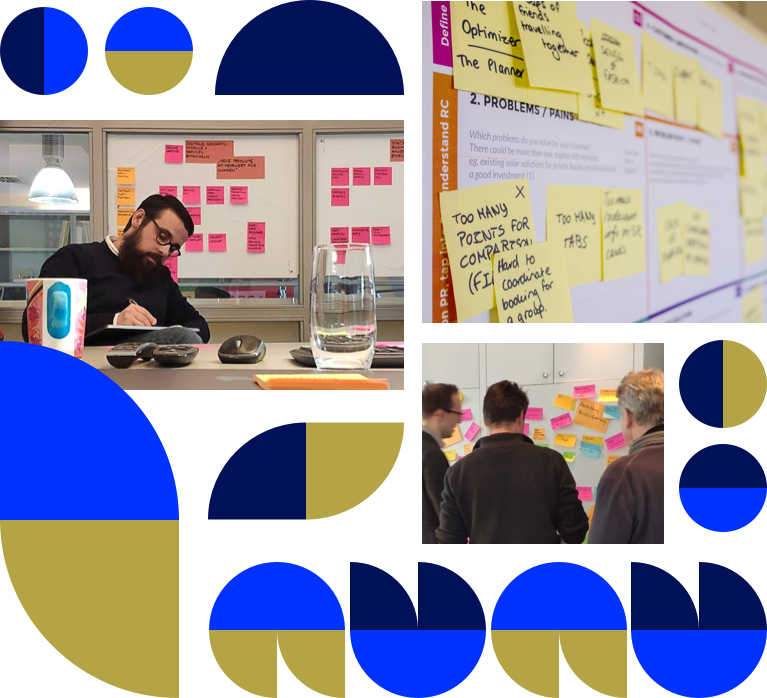 Want to boost your teams confidence and productivity:
See some selected UX/UI Projects